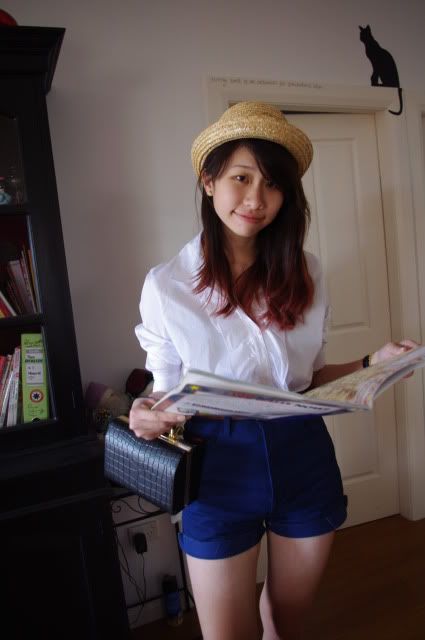 How wonderful would it be if my uniform looked something like this? I was messing around with random outfits today and also found a "Where's Wally?" book (or Where's Waldo, depending on where you come from) hiding in the back corner of my bookshelf..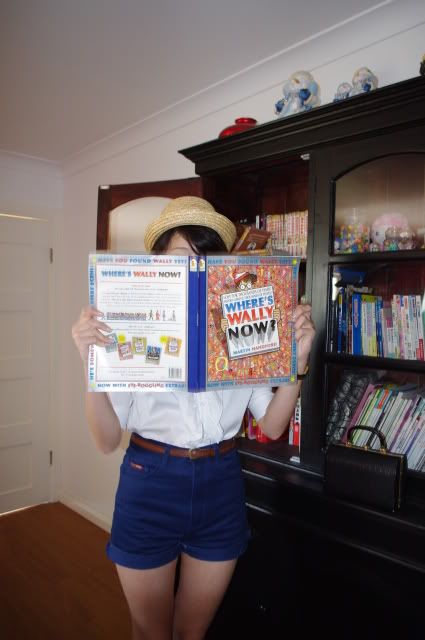 (Sportsgirl straw hat, Gordon Smith blouse, Cotton On belt, thrifted bag and shorts, Solvil watch, Big W oxfords)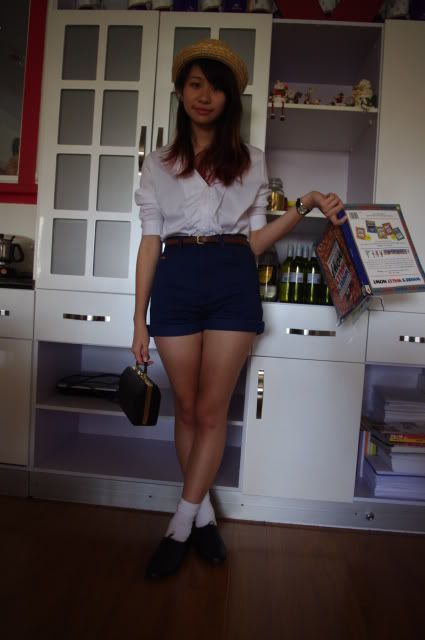 Finding Wally was actually much easier than I thought it'd be.