Meet George, he's the biggest teddy-bear I have ever owned.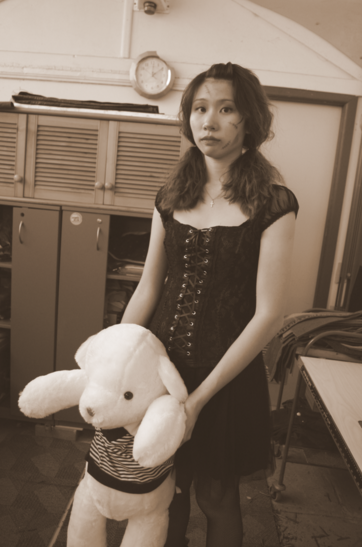 (Crossroads corset-looking top, Dotti dress worn as skirt, Forever New fishnet stockings, Target boots)
H
A
P
P
Y
H
A
L
L
O
W
E
E
N
E
V
E
R
Y
O
N
E
!
!
Here in Australia, we don't really celebrate Halloween as much, but I dressed up for the school's "Halloween-themed mufti day" today, so I decided to snap a few photos before I take the make up off.
I dressed up as a broken/abandoned/kind of creepy (?) doll, not sure if I did it right or not, but everyone who walks past seemed a bit freaked out.
How was your halloween?
xx