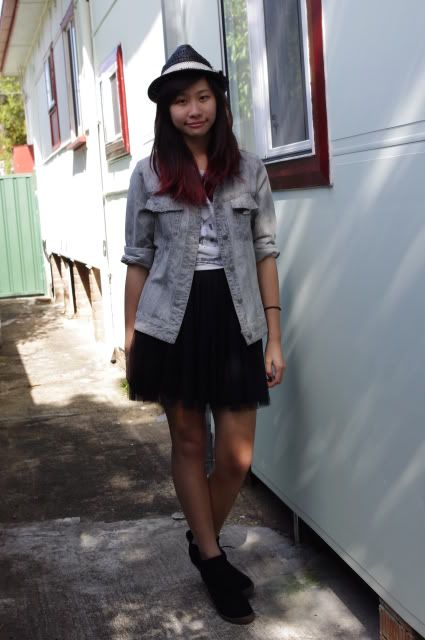 (Cotton On tee, Dotti dress as skirt, Rubi heels and fedora, thrifted jacket)
It's still Spring, and the weather is as unstable as my mood swings. I assume that my mood swings must have been the result of all the work and stress I've been having. Recently I've been buried in books, well, websites to be honest. I've been researching about artists for my art assignment, which is around 20 pages long! On a random note, I really do need to get my legs tanned so the colour will look even again!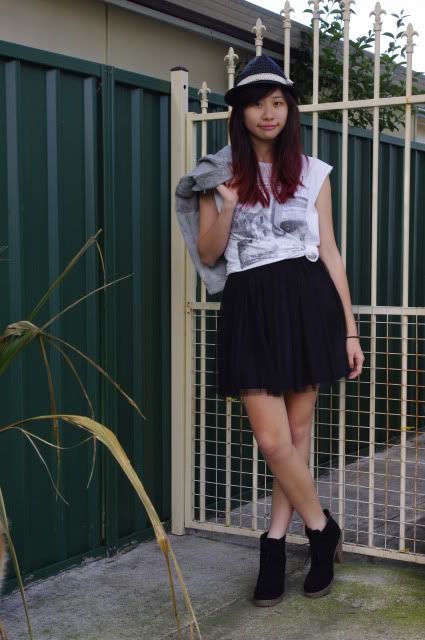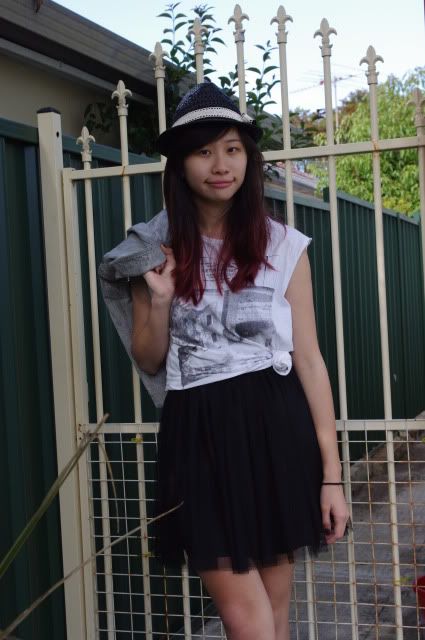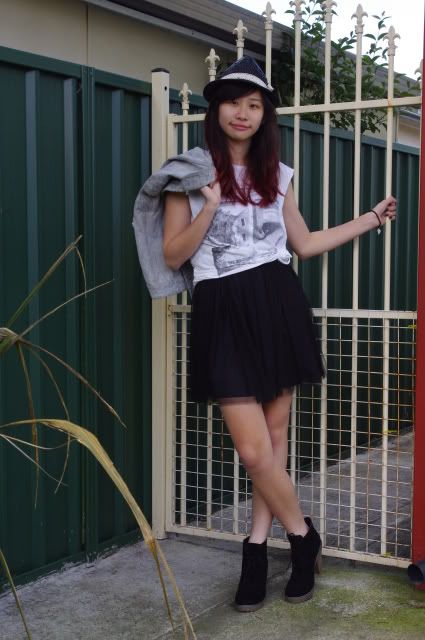 Whenever I'm in a grumpy mood, I always watch this and it instantly cheers me up. Is there something that cheers you up whenever yo're feeling down?
Hope you are having an adventurous day!
xx