Hi everyone, my exams finished a while back but I've been neglecting much of my internet social life for the past week or so, including my blog. I've been lying around on my couch watching movies and listening to good music.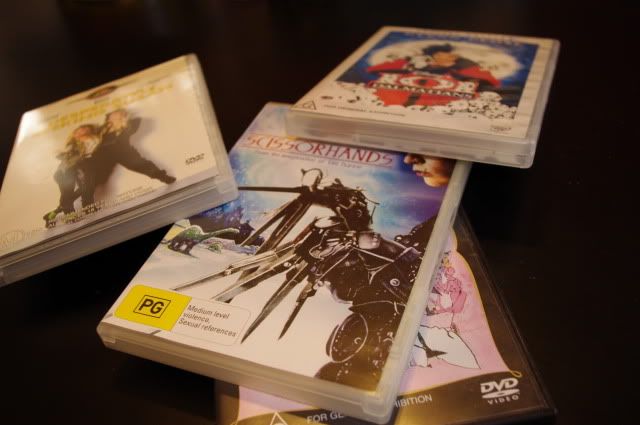 Anyway, this time I'm just going to show you a typical outfit that I've been constantly wearing: a shirt, denim jacket, denim shorts, combat boots. This combination never seem to go wrong.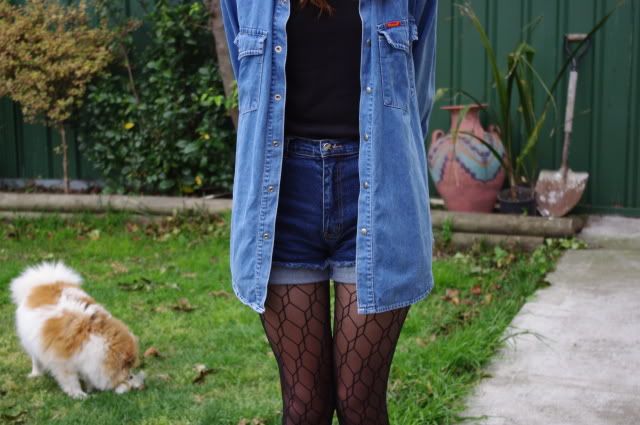 (thrifted shirt, shorts and denim jacket, Forever New stockings, Target grey combat boots)
When my mum took these photos, she had no idea that the camera was on "manual focus", so most of them went out of focus and I didn't have the heart to tell her that most of them were blurry, so I didn't get that many photos for this post...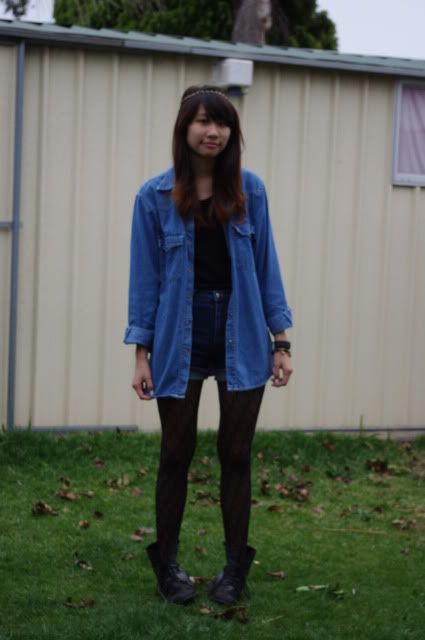 I also managed to find one flower out of all the grass in my backyard..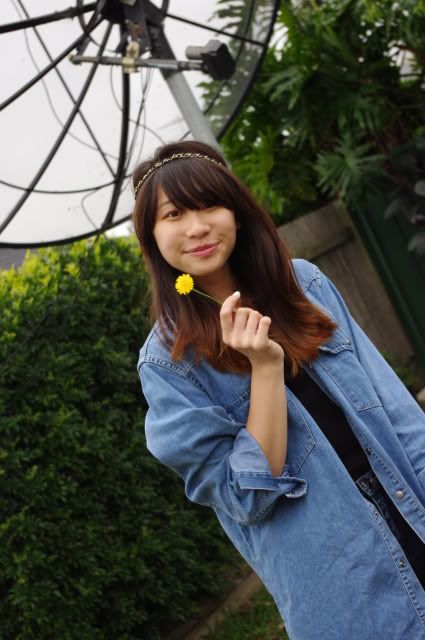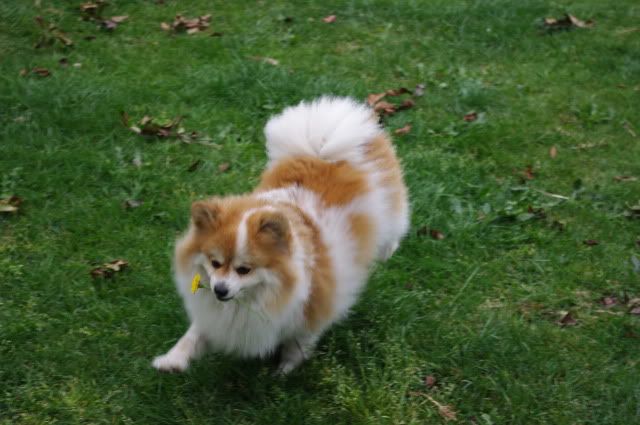 I went shopping with my parents for food today, but I ended up looking at the shoes aisles at Big W. Surprisingly, I found a pair of oxfords for around 20 dollars! They were really simple but that's just how I liked them. (:
Last but not least, I think I have discovered one of my favourite singers for now,
Kimbra
. I saw an ad of her new album, Vows, on youtube. Thanks to that advertisement, I've found her amazing voice.
and her dresses in that MV are so elegant and chic as well!
I hope you all had a wonderful week,
xx