(Gordon Smith shirt dress, Target combat boots, satchel from an online store which name I cannot recall...)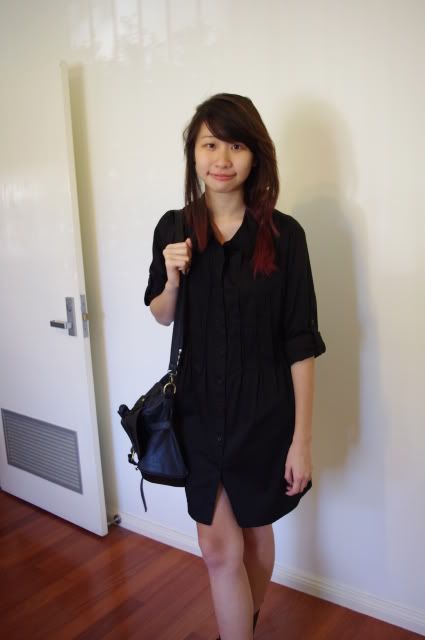 This is what my ombre turned out to be, I originally wanted it to be purple, but it turned red within two days, now it's slowly evolving into this bunch of dry, orange hay.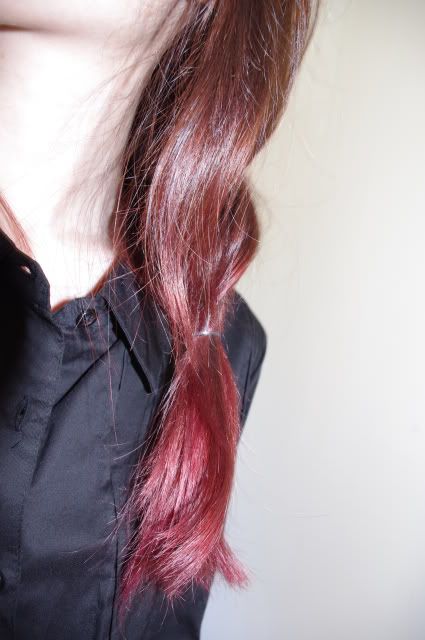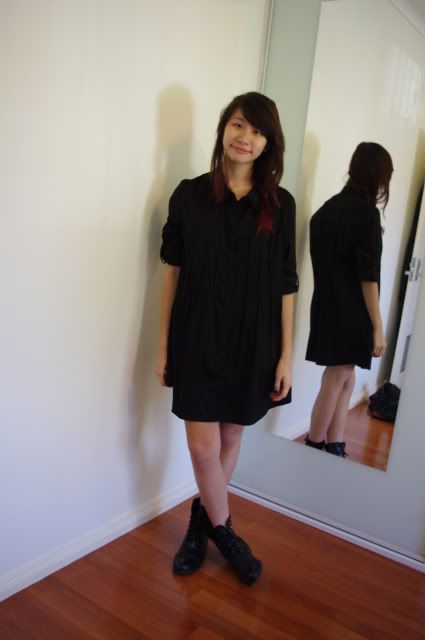 I've been pretty lazy with everything this week, laid back with my homework and all. But I've decided to take some photos of bits and bobs around my room, so here they are.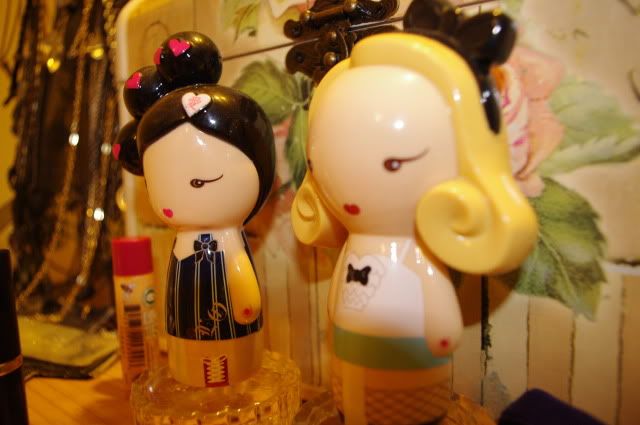 Aren't those Harajuku Lovers perfume adorable!?
I have nothing else to say now, I'll let Bruno's song take over.
I reckon that's quite a fun video.
Have fun before we meet again,