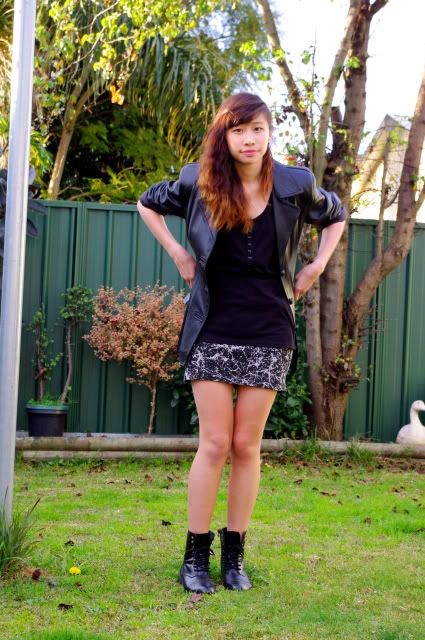 (Mum's leather jacket, Ben Sherman tee, Cotton On skirt, Combat boots)
It's been a while, this week's been really boring as usual. We had a biology excursion this week, pretty boring except that we got to touch some animals, I'd say they were pretty adorable. I guess that was the highlight of my week, besides the constant stressing of which subjects to choose for next year (year 12). It's between either Ancient history or Japanese..I hate them both (as a subject)! I am sitting here tearing my hair out (figuratively) while thinking about this issue and listening to Bruno Mars' Marry You. Besides that, my week has been good, how was yours?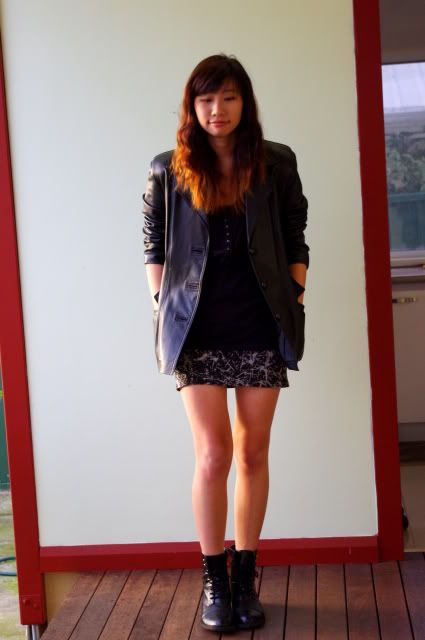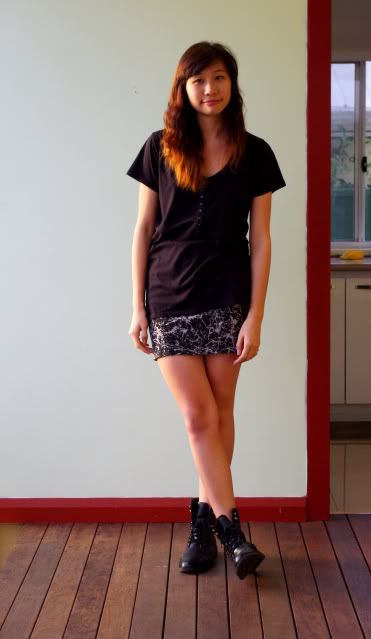 I also tried painting some galaxy/cosmic-inspired nails, they turned out pretty bad and please excuse my extremely ugly cuticles, haha! I was so inspired by
That's Chic
's nails
here
(they were so stunning!), so I attempted to follow this
DIY
, but my nail-painting skills didn't match my expectation..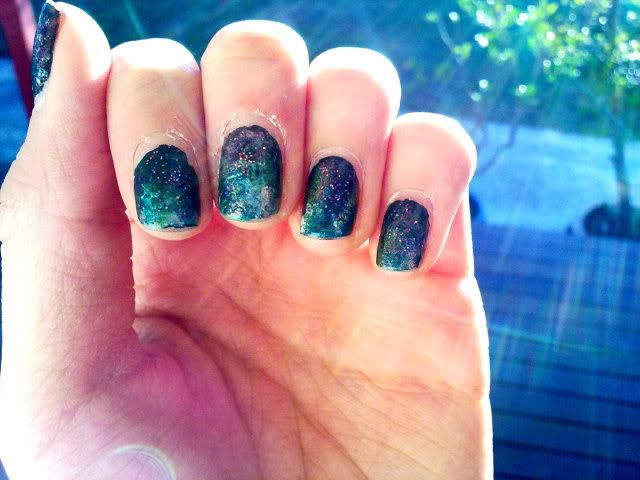 Last but not least, I snapped a photo of my dog waiting for me outside the door when we were about to go for a walk, I think I took a bit too long...