We had a mufti day today, it sucks here in Sydney, we only get to wear mufti on certain days, we have uniform on other school days! Ah well, I guess we can enjoy it more if we don't have it everyday. Today was very warm, it's as though summer's coming (of course it's not since it's still winter!), but I'm sure spring is actually on its way here, hopefully sooner than I expected. I've been desperate to wear shorts without stockings for a while now!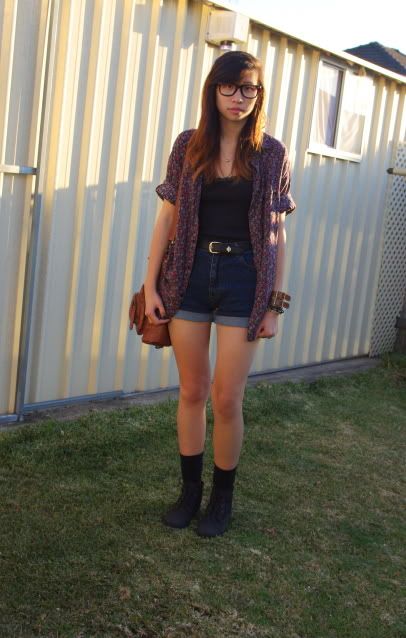 (Typo glasses, thrifted floral shirt, Esprit black singlet with lace, Mum's belt, DIY high-waisted shorts, Big W Shoes)
-excuse my stoned facial expression-
..and here goes more photos..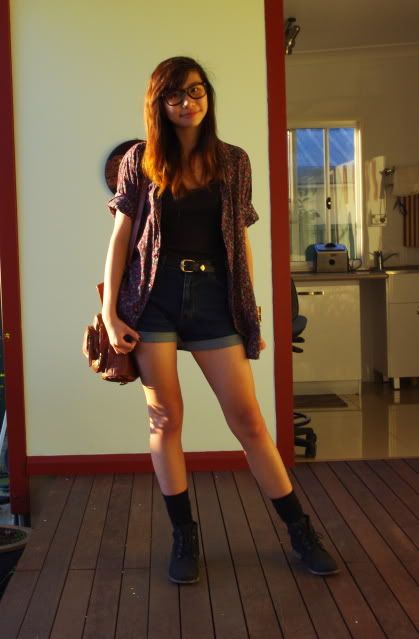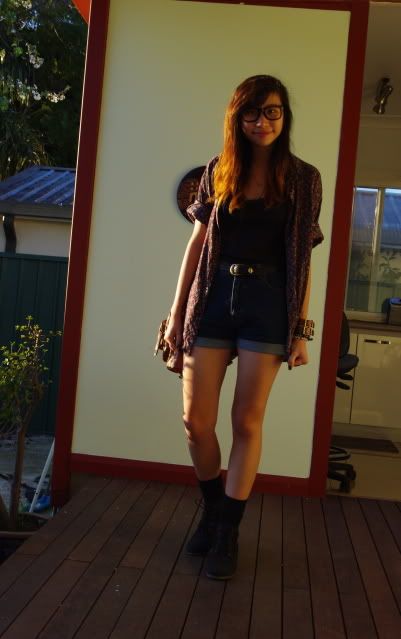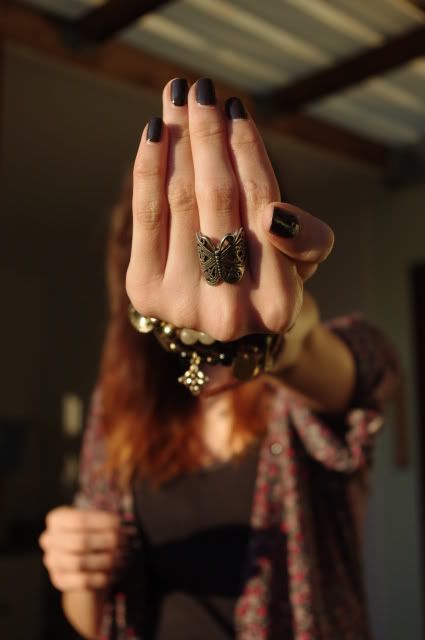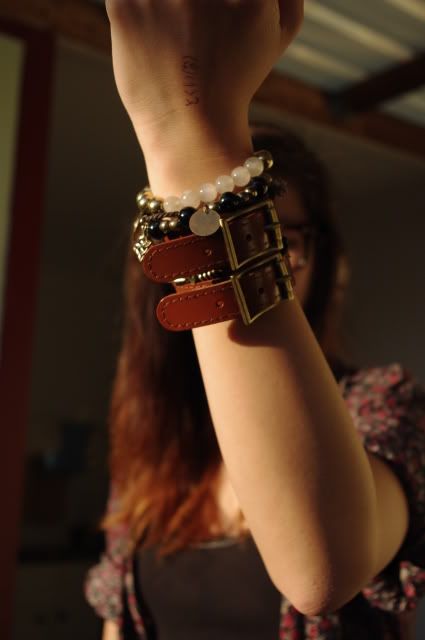 (from top to bottom: Rubi Shoes rose/gold bracelet with charm, Rubi Shoes charity bracelet (that you can't really see), ASOS black/bronze bracelet, A store in China Town's double buckle wristband)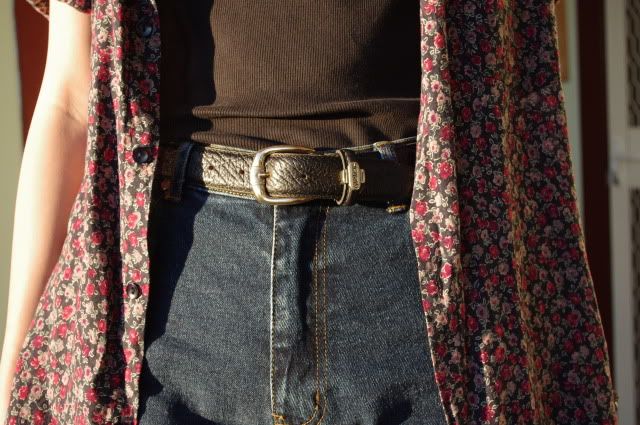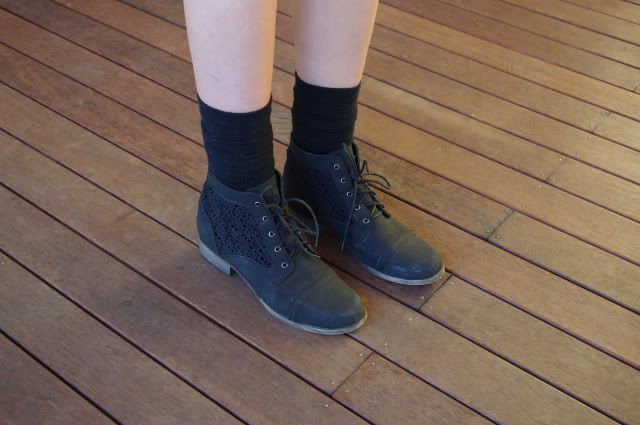 oh how I love these beautiful babies (I mean my shoes)!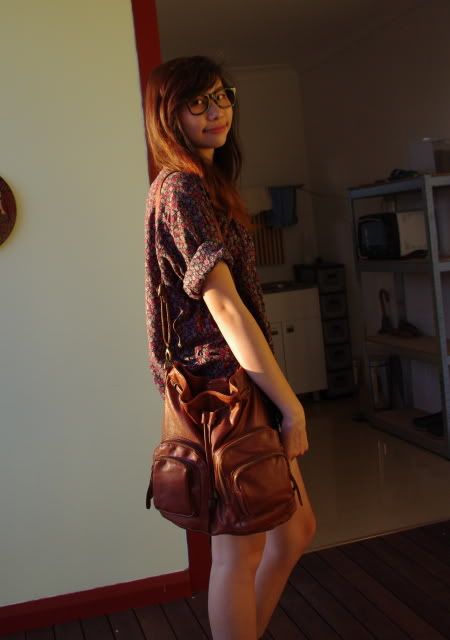 Drawstring bag - Fiorelli
Oh, for my title this time, I chose a song which I have on repeat 24/7 ever since two weeks ago. It's the
Marvin's Room Remix 2011
, really good song if you can stand a couple of swear words and enjoy slow music with some rapping? Haha, bad description.
..and last but not least! A sneak peek of my newest DIY, I'm currently obsessed with fringing any fabric, so make sure you don't get your t-shirts anywhere near me, I'll start cutting them to shreds.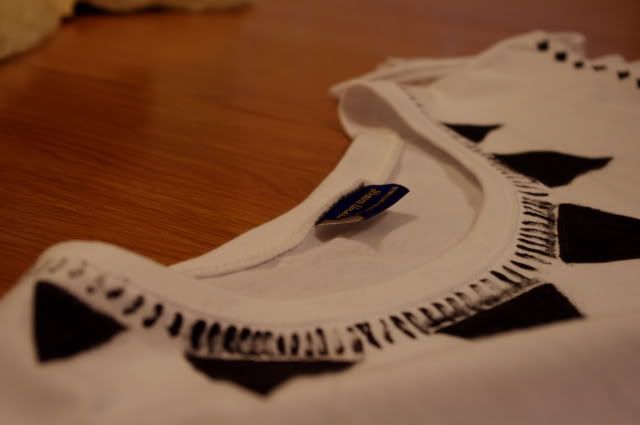 That's all for today, hope you enjoyed that! And thank you for everyone's comment on the last post, I really appreciate it! Have a fun and creative weekend everyone!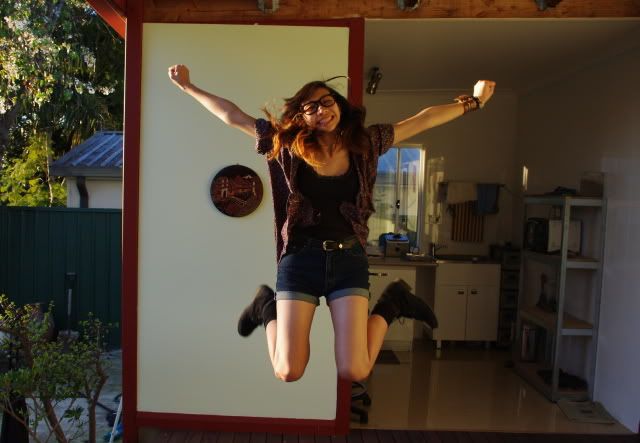 xx