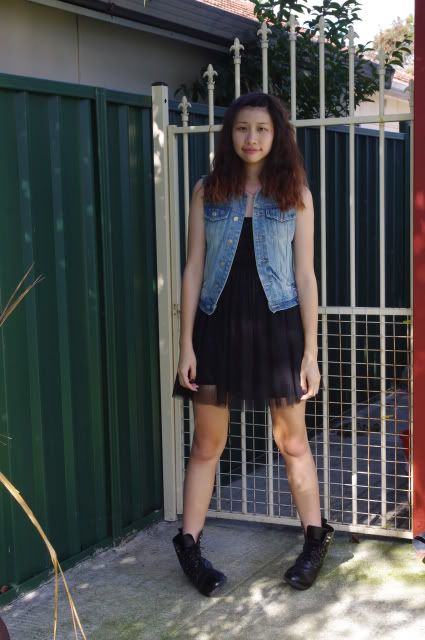 (Dotti dress, thrifted denim vest, Target boots)
I'm looking extremely drowsy in these photos.
Now I understand what all the fuss about Year 12 is, it's really hectic. The workload, the stress, the pressure from parents, all coming at once. Writing and reading blogs is kind of a way for me to relax.